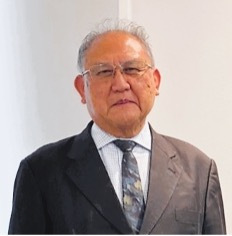 MIAC recently hosted a 9-day in-person hearing, in an international arbitration case involving Parties from Mauritius and South Africa in relation to a construction dispute. The Sole Arbitrator, Honourable Bernard Yeung Kam John Yeung Sik Yuen, G.O.S.K., was assisted by the Tribunal Secretary, Mr. Jag K. Narrainasamy, Barrister.
Prior to developing his practice as arbitrator, Hon. Yeung Sik Yuen served as Chief Justice of the Supreme Court of Mauritius from 2007 until his retirement in 2013. Hon. Yeung Sik Yuen also served as a Commissioner of the African Commission on Human and People's Rights and is presently the Mauritian independent expert Member on the United Nations Committee on the Elimination of Racial Discrimination.
Hon. Yeung Sik Yuen was interviewed by Ms. Clémence Assou, Registrar and Ms. Smita Luximon, Office Manager to share his experience using the Arbitration Suite of MIAC for this 9-day hearing.
The Sole Arbitrator expressed his appreciation for MIAC for its state-of-the-art arbitration facilities and the assistance provided by its Staff. The Sole Arbitrator reported that "the experience has been great, and for professionals in Mauritius who deal with arbitration, we need such a quality set-up to carry out the very telling exercise that we are being called upon to perform". When asked about the assistance provided by MIAC Staff, the Sole Arbitrator responded: "Top marks! Very welcoming Staff and all of our needs and little caprices have been looked up to."
The Sole Arbitrator underlined the importance that hearing facilities play in the overall experience of the Parties and Arbitral Tribunals emphasizing that having "facilities which are not up to standard, will definitely have an adverse effect on our performance." He further noted that "sometime arbitration can be terrible. I had once an awkward experience as an Arbitrator but this time I was lucky to have good Parties, good Lawyers and good surroundings. My experience, this time, everything went well. I have had an unsatisfactory experience in the hotel that was hired. The facilities were not the same."
Hon. Yeung Sik Yuen also noted that "it fits very well that within the [same premises] you have the Permanent Court of Arbitration. It is a one-stop shop"
The Sole Arbitrator concluded "I am very happy to have made use of the Arbitral Centre at MIAC. If given the opportunity, I'll recommend here."
Booking of the Arbitration Suite
The Arbitration Suite is available free of charge for MIAC administered proceedings, and at a competitive charge for other proceedings and events.
For more details, please visit our dedicated page or contact us at info@miac.mu. 
https://miac.mu/wp-content/uploads/2022/05/Honourable-Bernard-Yeung-Kam-John-Yeung-Sik-Yuen-3.jpg
244
302
Smita Luximon
https://miac.mu/wp-content/uploads/2020/07/logo-miac-300x85.png
Smita Luximon
2022-05-23 18:43:14
2022-11-23 13:16:13
INTERVIEW OF HON. BERNARD YEUNG KAM JOHN YEUNG SIK YUEN, G.O.S.K.