Database of Arbitrators and Mediators
The MIAC Database features a global pool of both highly experienced and new arbitrators as well as mediators, drawn from civil and common law jurisdictions around the world.
In creating an online Database, MIAC aims to create a useful resource to users, and at the same time bring to the fore the recognized talent of arbitrators and mediators from Africa, Asia, and beyond.
The Database is freely accessible to the public for assistance in identifying appropriate arbitrators for specific cases. Appointments by the MIAC appointing authority may also draw upon, but would not be limited to, the Database. While MIAC encourages qualified individuals to join the Database, inclusion in the Database does not entail an endorsement or certification by MIAC.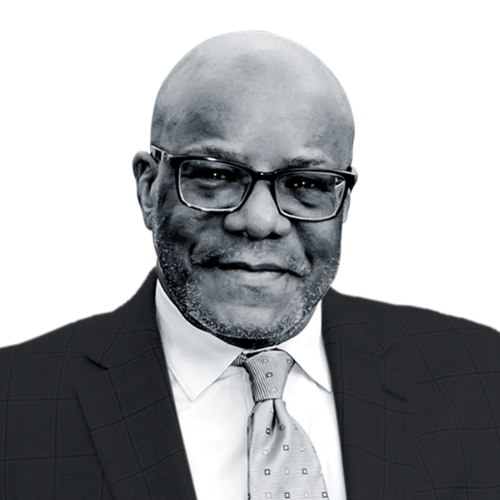 Mr. Calvin Hamilton
Independent Arbitrator
Arbitra
Gender: Male
Nationality: Guyanese, Spanish
Country: United Kingdom
Email Address: info@arbitra.co.uk
Website: http://www.arbitra.co.uk
Languages: English (Native), Spanish (Fluent), Portuguese (Knowledge), French (Working knowledge)
Experience as sole arbitrator: Yes , 20 cases
Experience as co-arbitrator: Yes , 30 cases
Experience as presiding arbitrator: Yes , 15 cases
Experience as counsel in arbitration proceedings: Yes , 30 cases
Experience as Mediator: No
Legal systems: Civil Law, Common Law
Bar Admission: Madrid , New York
Fields of arbitration specialization: Construction & Infrastructure, Commercial arbitration, Corporate law / M&A, Distribution/Franchising, Engineering, Energy & Natural Resources, Environment, Finance & Banking, Investment law, Public International Law, Retail & Consumer Products, Technologies, Telecommunications
Publications:
Calvin is a prolific speaker. Travels the region and abroad speaking and conducting seminars and workshops on aspects of arbitration and significantly, the relevance of adoption of modern arbitration legislation in the Commonwealth Caribbean.
Examples of his most recent speaking engagements include:
February 2022, AMCC and CIArb Caribbean Branch Webinar Corruption in Arbitration: The Tribunal s Dilemmas
August 2021, CIArb eSolver, Monthly Newsletter Member Interview
27th & 28th MAY 2021, CIArb CARIBBEAN BRANCH – FOURTH TRIENNIAL CONFERENCE
March 11, 2021, The Truth About Evidence Before DB s and International ADR Tribunals
February 19, 2021, CIArb 3rd Annual Student Day
January 26, 2021, AMCC-IAC, Light, camera International Arbitration-Caribbean
December 2-4, 2nd Annual ITA-ALARB Americas Workshop-Immunity of Arbitrators
October 27, 2020, BVIIAC Virtual Mock Arbitration Webinar
October 13, 2020, Using Mediation in International Commercial Disputes
August 14, 2020, Young ICCA Webinar Series – Emerging Jurisdictions
August 5, 2020, CADRIn Connect Webinar: Drafting an Effective Arbitration Agreement
May 29, 2020, COVID-19: Changing the Paradigm in Dispute Resolution, AMCC/ CIArb Online Panel Discussion
December 4, 2019, Commonwealth International Commercial Arbitration Study British Institute of International and Commercial Law: Caribbean Perspective London, UK
November 20, 2019, Strategies for Engaging Caribbean Commercial Bar in Arbitration, 3rd BVI International Arbitration Conference, Road Town, BVI
November 21, 2019, Spotlight on the Americas: Developments Affecting the Hemisphere, 3rd BVI International Arbitration Conference, Road Town, BVI
September 9, 2019, Year in Review, A guide through the essentials, 2nd Annual GAR, Atlanta, Georgia;
March 6, 2019, Does Barbados need 2 Arbitration Acts? Bridgetown, Barbados
April 26, 2018, Guyana Law Week: UNCITRAL Model Law and the Arbitration-friendly State, Georgetown, Guyana
August 28, 2017, ICC Conference in Jamaica: Boosting the use of Arbitration in the Caribbean, Kingston, Jamaica
May 31, 2017, BVI International Arbitration Conference: Complete Mock Arbitration Assimilation, Road Town, BVI
March 2-3, 2017, International Institute for Conflict Prevention and Resolution: Role of Caribbean Courts in International Arbitration, Miami, Florida