Database of Arbitrators and Mediators
The MIAC Database features a global pool of both highly experienced and new arbitrators as well as mediators, drawn from civil and common law jurisdictions around the world.
In creating an online Database, MIAC aims to create a useful resource to users, and at the same time bring to the fore the recognized talent of arbitrators and mediators from Africa, Asia, and beyond.
The Database is freely accessible to the public for assistance in identifying appropriate arbitrators for specific cases. Appointments by the MIAC appointing authority may also draw upon, but would not be limited to, the Database. While MIAC encourages qualified individuals to join the Database, inclusion in the Database does not entail an endorsement or certification by MIAC.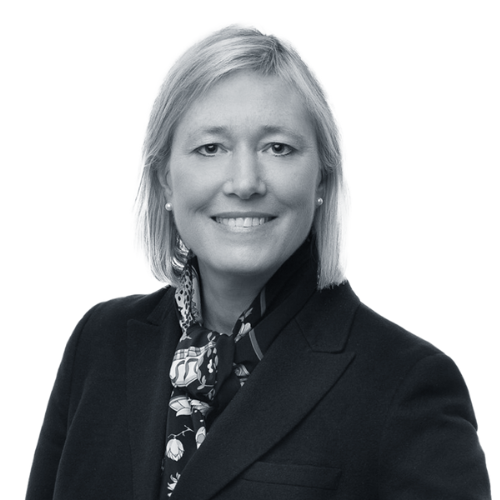 Ms. Dana MacGrath
Arbitrator
Arbitra International
Gender: Female
Nationality: American
Country: United Kingdom
Email Address: info@arbitra.co.uk
Website: https://arbitra.co.uk/arbitrators-mediators/profile/dana-macgrath
Languages: English (Native), French (Working knowledge)
Experience as sole arbitrator: Yes , 2 cases
Experience as co-arbitrator: No
Experience as presiding arbitrator: No
Experience as counsel in arbitration proceedings: Yes , 6 cases
Experience as Mediator: No
Legal systems: Civil Law
Bar Admission: New York, 1997
Fields of arbitration specialization: Construction & Infrastructure, Commercial arbitration, Engineering, Finance & Banking, Intellectual Property, Technologies, Telecommunications
Publications:
I Can See Clearly Now the Rain Is Gone U.S. Supreme Court Definitively Holds that Section 1782 Does Not Permit Discovery Assistance from U.S. Courts for Private Foreign or International Arbitrations, Kluwer Arbitration Blog (June 2022).
Spotlight on Dana MacGrath, Interview by International Arbitration Juniors (March 2022).
Interview of Dana MacGrath on her Role as President of ArbitralWomen since 2018 Special Edition Interview for International Women s Day 2022 Digital Coffee Break in Arbitration (March 2022).
Mute Off Thursdays Celebrates its First Anniversary on 15th April 2021! ArbitralWomen News Page (April 2021).
Launch of Racial Equality for Arbitration Lawyers (REAL), ArbitralWomen News Page (December 2020).
Launch of the ERA Pledge Corporate Guidelines! ArbitralWomen News Page (November 2020).
Circuit Split on 28 U.S.C. § 1782: Are U.S. Courts Trending Against Discovery for Foreign Private Arbitrations? Kluwer Arbitration Blog (October 2020).
Second Circuit Rules in Hanwei Guo that Section 1782 Does Not Apply to Private Commercial Arbitrations, ICC Dispute Resolution Bulletin, Issue 3 (2020).
Third-Party Funding and Covid-19, Chapter 10 of International Arbitration and the Covid-19 Revolution, Kluwer International (October 2020).
The Launch of Mute Off Thursdays Virtual Networking and Knowledge-Exchange for Women in Arbitration, ArbitralWomen News Page (May 2020).
Response by the European Commission on CETA Arbitrator Roster Where Are the Women? ArbitralWomen News Page (May 2020).
Necessary Change: Planning Past Bias Through the ArbitralWomen Diversity Toolkit™ ArbitralWomen News Page (May 2020)
Several Firsts for the 2020 Vis East Moot (Virtual Vis East VVE), ArbitralWomen News Page (April 2020).
CETA List of Arbitrators Where are the Women? ArbitralWomen News Page (January 2020).
Increased Transparency in Arbitrator Appointment Procedures in Commercial Arbitrations, Practical Law Arbitration Blog (April 25, 2018).
Landmark Decision on Arbitral Immunity: The Risk of Sanctions for Lawsuits Against Arbitrators, Alternatives, Vol. 33 No. 9 (October 2015).
Arbitration of International Commercial Disputes, Successful Partnering Between Inside and Outside Counsel (Robert L. Haig, ed., 2015).
Does A Private International Arbitration Fall Within Foreign or International Tribunal in 28 U.S.C. § 1782? Practice Pointers for Seeking Discovery in Aid of Arbitration after Intel Corp. v. Advanced Micro Devices, Inc., American Arbitration Association Yearbook on Arbitration and the Law, Juris Publishing, Inc. (2011).