Database of Arbitrators and Mediators
The MIAC Database features a global pool of both highly experienced and new arbitrators as well as mediators, drawn from civil and common law jurisdictions around the world.
In creating an online Database, MIAC aims to create a useful resource to users, and at the same time bring to the fore the recognized talent of arbitrators and mediators from Africa, Asia, and beyond.
The Database is freely accessible to the public for assistance in identifying appropriate arbitrators for specific cases. Appointments by the MIAC appointing authority may also draw upon, but would not be limited to, the Database. While MIAC encourages qualified individuals to join the Database, inclusion in the Database does not entail an endorsement or certification by MIAC.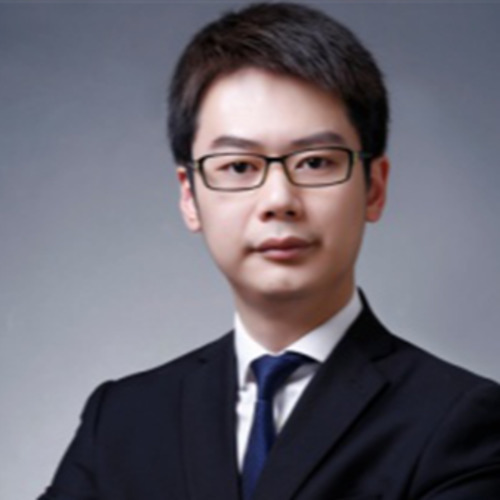 Dr. Li Min
Managing Equity Partner
Hansheng Law Offices
Gender: Male
Nationality: Chinese
Country: China
Email Address: limin_lawyer@163.com
Website: https://www.hanshenglaw.cn/CN/0502/d4419e8a16b5e6d5.aspx
Languages: Mandarin (Native), English (Fluent)
Experience as sole arbitrator: Yes , 10 cases
Experience as co-arbitrator: Yes , 10 cases
Experience as presiding arbitrator: No
Experience as counsel in arbitration proceedings: Yes , 35 cases
Experience as Mediator: Yes, 5 cases
Legal systems: Civil Law
Bar Admission: Chinese Bar
Fields of arbitration specialization: Construction & Infrastructure, Energy & Natural Resources, Shipping & Commodities, International Trade and Investment, International Sale of Goods, Shipping and logistics
Publications:
(i) Project of the Chinese Ministry of Commerce:
– China E-commerce Development Report 2016-2017, China Business Publishing House, 2015;
(ii) Project of Shanghai Municipal Commission of Commerce:
– Shanghai E-commerce Report 2017, 2017;
– Shanghai E-commerce Report 2018, 2018;
(iii) Monograph:
– Legal Compliance and Practice of P2P Online Loan Platforms, Legal Publishing House, 2019;
– China Enterprise Data Compliance Application and Trading Guidelines, Legal Publishing House, 2023;
(iv) Co-authored:
– Big Data Business Application and Legal Practice, Intellectual Property Publishing House, 2019;
– Innovation, Regulation, and Rule of Law in Financial Technology, Shanghai Law Society, 2019;
– Capital and Securities Practice, Law Press, 2023;
(v) CSSCI core journals and Nearly 100 Other Media Interviews, Reviews, and Professional Presses:
– The Regulatory System of Internet Loan Information Intermediaries in the United States and Its Implications for China, published in the Core Journal of China Communications Economy (CSSCI), December 2018, Volume 32, No. 12 (total No. 291);
– Research on the progressiveness of CPTPP Financial Service Trade Rules in the Post WTO Era, published in New Finance (CSSCI), June 2019, Issue 365;
– The Improvement of China's Government Procurement Legal System from the Perspective of GPA ", published in" Tendering and Bidding ", May 2019, Issue 70.
– Research on Asset Securitization and Industry Development of Long Term Rental Apartments in China from an International Perspective, published in Shanghai Real Estate, June 2019, Issue 388.
– Examining the Long arm Jurisdiction of the United States from the Principle of Protective Jurisdiction — Taking the Meng Wanzhou Case as an Example, published in the Journal of Hebei Youth Management Cadre College, March 2020, Vol. 32, Issue 150, etc.